St. Andrews Presbyterian Cemetery
Corner of Water St. & St. Andrew's St.
Protestantism came to the Miramichi between 1765 and 1800 with the arrival of Scottish Immigrants. The first Presbyterian Church on the river was established at Wilson's Point after 1792. The first Minister was the Rev. John Urquhart, who held services on alternate Sundays at Wilson's Point and a second church at Moorfield. Rev. Urquhart drowned in 1814 while crossing the Miramichi River.
In 1816 a congregation separate from Moorfield was organized at Chatham. In 1817 a church was built at the corner of Water Street and St. Andrew's Street adjacent to the present St. Andrew's Cemetery and it was called St. Andrews Presbyterian Church. The first minister to hold church services here was Rev. James Thompson from Lockerbie Scotland. He served until his death in 1830 at the age of 51. He also preached at Wilson's Point and Moorfield and was noted for the provision of relief and comfort after the Miramichi Fire in 1825.
The following are the Clergy that ministered here over the years:
William G. Johnstone 1831 - 1833
Robert Archibald 1834-1843
John MacBean 1844 -
William Stewart 1849 - 1860
Charles Simmer Ogg 1861 – 1868. During his term a new church was erected, in which he preached the opening sermon on the 15th of January 1865.
William MacKnight Wilson 1868 - 1878
Robert Jardine 1878-1881
William Wallace Waits 1882 - 1888
Joseph McCoy 1889 - 1897
Duncan Henderson 1898 – 1907
George W. Wood 1907 – 1916
Ernest Burnham Wyllie 1916 – 1921
The United Church of Canada was inaugurated on June 10, 1925 in Toronto, Ontario, when the Methodist Church of Canada, the Congregational Union of Canada, and 70 per cent of the Presbyterian Church of Canada entered into a union.
The last recorded burial in St. Andrews Cemetery was Thomas Armstrong in 1912.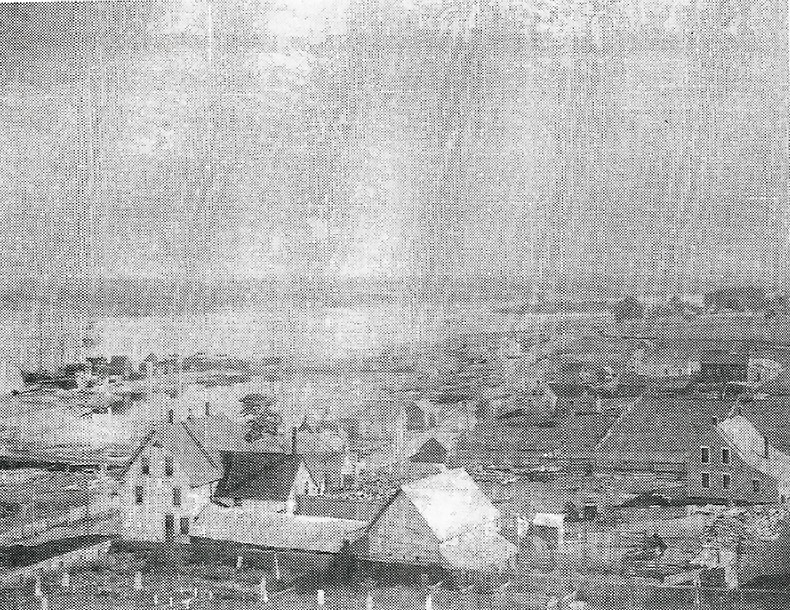 After 1925, The United Church and Presbyterian Church started using the St. John's Street Methodist Cemetery and the Riverside Cemetery and the St. Andrews Cemetery was sort of left in limbo with just the mowing and general up keep in the summer.
The last recorded burial in St. Andrews Cemetery was Thomas Armstrong on the 30th of July 1912.
Sometime after this date vandals struck the cemetery and knocked over some of the stones. Some stones leaned over by frost and nature eventually fell flat, while the inscriptions on some of the sandstone Memorials were chipped away by weather until there is hardly anything left to read, leaving it in very poor condition. Now the bushes and small trees are starting to take over.
Since a lot of our history is recorded on these stones, The Scottish Heritage Association would like to salvage what is left and make this Cemetery a little more presentable.
William R. Donald, August 18, 2021
For more information contact  William at 506-622-7461, or wrdonald1@hotmail.com, or by mail  to: 24 Harper Rd, Miramichi, NB E1N 4R6
View photos from Historic St. Andrews Cemetery